Our area of
expertise
Private Cruises
We are more than pleased to offer our guests personalized routes and services.
Personalized routes: our guests go exactly where they want to, stay for as long as they wish and have to chance to experience their holidays they want they desire.
Personalized services: we are always thrilled to help our guests plan and perfectly execute special occasions such as amorous wedding proposals, romantic anniversaries, birthdays etc. You name it and we will make it indelible!
Why private?
If a tailor-made route is what you are looking for hop on board! On a private cruise, there is not even one minute wasted in loading and unloading other passengers, every minute is spent in making our guests as happy as possible. And while other tourists on big tourist badges have to follow a fixed itinerary, our guests go exactly where they want, have all the space in the world and stay at each swimming and hiking spot as long as they wish. Do not squeeze yourselves between crowds where you have to fight for an inch of space, book a private tour with us and feel like a celebrity for a day. Catch the most magical sunset in the world from the best spot and make a memory that will never fade away.
What are the
choices?
Why choose us
Why Us? Because we love the sea, we love Santorini and most importantly we love making people happy! Our love for what we do makes us opt for the best, always! If personalized, high quality and professional service is what you are looking for, look no further; Our crew and staff will make your tour with us a memorable one.
935
Happy Clients
Our goal s to offer our guests personalized services, making their tour with us a much remembered one.
5
Years of experience
Our experienced cruise experts offer visitors an authentic and memorable tour of the island.
10
Sea Routes
Anafi, Mykonos - Super Paradise Beach, Ios - Maggannari Beach, Amorgos - Psili Amos Beach, Koufonisia...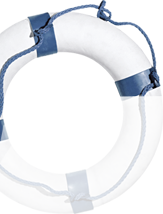 Media
About Us
Our company was created to offer visitors a chance to witness Santorinis' unique and immeasurable beauty through private tours.
Included
in the rate
Drink

Unlimited beer and/or wine

Soft Drinks

Unlimited refreshments / soft drinks & Water

Lunch / Dinner

Full Course

Swimming

Towels & masks available

Provide Shading

Available upon request: Provide shade from the sun.

Personal Items

Feel free to bring along: Personal items such as : jackets, towels, sunscreen lotion, cameras, snorkeling equipment etc.

Luxurious Van

Transfer from and back to the hotel with a luxurious van

Prices

Please contact us for prices and availability.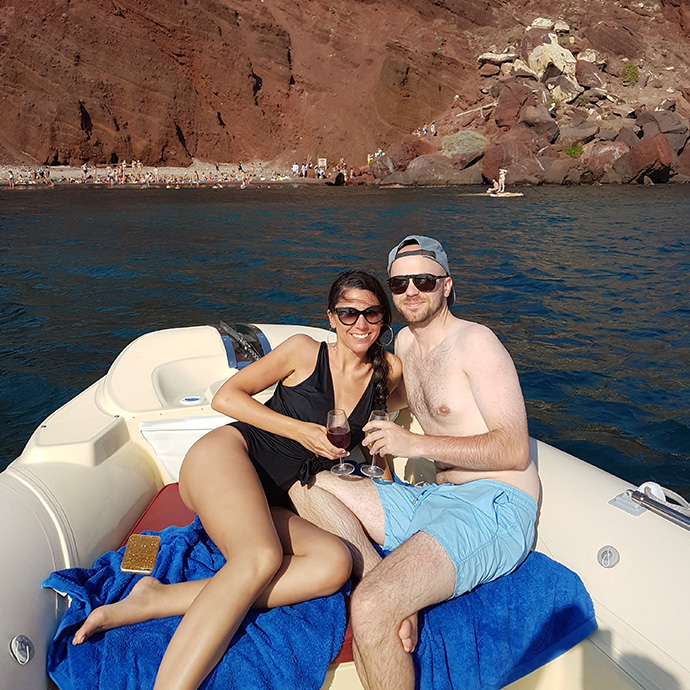 General Information are provided below
Frequently Asked Questions
Testimonials
What our clients say
Very special day trip seeing Santorini from the water with wonderful hosts! Our group of 4, all well over 50 did the sunset cruise with My Blue Cruises. We couldn't have been happier with Miltos our driver & Irene our host. They looked after us so well, helping us in & out of the boat, having towels ready for us, getting us drinks & making the day flexible for us. All the swimming & viewing spots were wonderful & being in a smaller speed boat meant we could get into all the small bays and spend longer in each place because the boat was much quicker than the bigger boats.
Fantastic boat tour in Santorini !!! We took "My Blue Cruises" for a private boat tour with our family of 5 around Santorini. It was simply amazing !!! The speed boat is pure fun when cruising the waves. The crew are very very nice, helpful and knowledgable about any kind of question we had about Santorini. They took us to much more different places than any other organized boat tour. Plenty of drinks and good food in a nice small harbor, fantastic snorkling ... We had a real fun time with the our family. Thank you, My Blue Cruises !!!
Brilliant 4 hour cruise, snorkel, lunch Miltos and Irene were fantastic, welcoming my wife and I and 2 hound children. We saw some amazing beaches, swam and snorkeled 3 times and visited the hot springs. Great lunch to Finnish. Avoid the large tourist boats and go on this one, more expensive yes but worth every penny, a very special memory of Santorini.
Second to none cruise We took the private day cruise on the last day of our vacation in Greece. It was by far and away the best part of our trip. The boat was clean, well stocked with drinks towels ,masks and the crew was superb. They took us to some great spots around Santorini and we had the most delicious lunch at a nearby island (included in the price). We relaxed in the front of the boat, drank some wine and beer and soaked up the sun. Thanks for the wonderful memory! You did an amazing job, I hope to meet up with you again.
What a brilliant way to see Santorini! A superb private tour of Santorini with great hosts in that of Miltos and Irene. I would thoroughly recommend it to couples or larger groups as you make of the day what you want with the flexibility of the tour and a nice comfortable boat. We stopped at a secluded Tavern for some lunch that was all included - food was excellent too - then continued around the island to the likes of the Red Beach, White Beach, Volcano hot springs and loads more. It's not like me to leave reviews after trips or experiences but this needed one leaving after such a brilliant day! I couldn't recommend it more!
A hightlight in our four days in Santorini! surprised my husband with a premium private sunset tour on our honeymoon. Our afternoon cruise saw us visit the red beach, white beach,the hot springs,thirasia island,an awesome private beach with a hidden church and finishing with a breathtaking sunset at Oia village into Amoudi Bay. The crew were so fun, warm and very welcoming, completely focused on ensuring we had a great afternoon!